Nomad's Jay Rideshare Driver Training Boot Camp
What it is?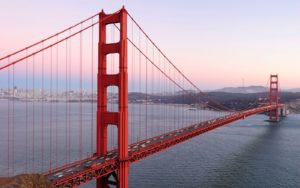 It is 5 days of direct, live, one on one training in the fine art of rideshare driving!
You will work directly with me, as I share with you all my tip, tricks, secrets, strategies and techniques for making the most money during your driving career.
The Boot Camp is designed to train rideshare drivers how to drive most efficiently and profitably.Our training ground is San Francisco, California (ranked as the highest paying rideshare driving market by The Rideshare Guy).
You will stay with me in my San Francisco home, Tuesday night to Sunday.  5 nights and 5 days.
Each day we will cover important topics and issues relating to being an efficient and profitable driver. Then we will go out in the field and try things out.
What we will cover:
Car preparations
Where to drive
When to drive
How to work multiple apps like Uber and Lyft simultaneously
How to cancel less profitable rides.
How to respond to surge, blast and primetime opportunities
Driving tips.
What you need to bring:
You
Car approved by Uber and Lyft (use my links below if you have not signed up for both platforms)
5 days of clothes
Toiletries
My Uber Link
My Lyft Link
What you will be provided:
1 of 4 bunk beds
Morning coffee
Daily training
Daily debrief during dinner
Expected earnings of a minimum of $1,000 (plus bonuses if applicable).
Let's look at the benefits of this course for you:
Learn from a rideshare pro with over 10,000 trips under his belt.
Save yourself the time of learning it all yourself over the next year.
Earn while you learn.
Whether you drive in San Francisco or another area, the lessons you learn will convert.
It's fun to work together.  Especially in a city as beautiful as San Francisco.
Cost for Nomad's Jay Rideshare Driver Training Boot Camp – $595 (this includes 5 nights of lodging in San Francisco).  As you can see, lodging in San Francisco can be quite pricey.  Rates per night go as high as $170 per night on Airbnb.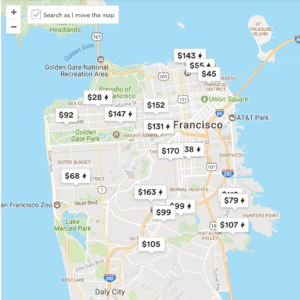 Click here to see available dates and to sign up: