What Is the Embrace Silence Coaching Program:
It's an opportunity for the right individuals to get a jump start on their online project

It's an opportunity to learn the fundamentals of online marketing, but on steroids

It's an opportunity for you to learn more about yourself so that you become unstoppable

It's an opportunity for you to develop the habits of the most successful online marketers

It's an opportunity for you to learn how to set yourself up for ongoing success, even after we are through.  You will be a self-generating machine!

It's an opportunity to learn and experience and immerse yourself in the key components of any successful business

It's an opportunity to push yourself out of the Comfortable Zone into the place where the real work is done

It's an opportunity to realize once and for all Why so many people fail at their online business ventures

Ultimately it is an opportunity for you to make a quantum leap forward in your life on many levels
What's Next
The Embrace Silence Coaching Program is partially based on the book, What's Next: How to do online work you love from anywhere in the world.  If you have read this book, you understand it is not a quick and dirty, pasted together collection of blog posts.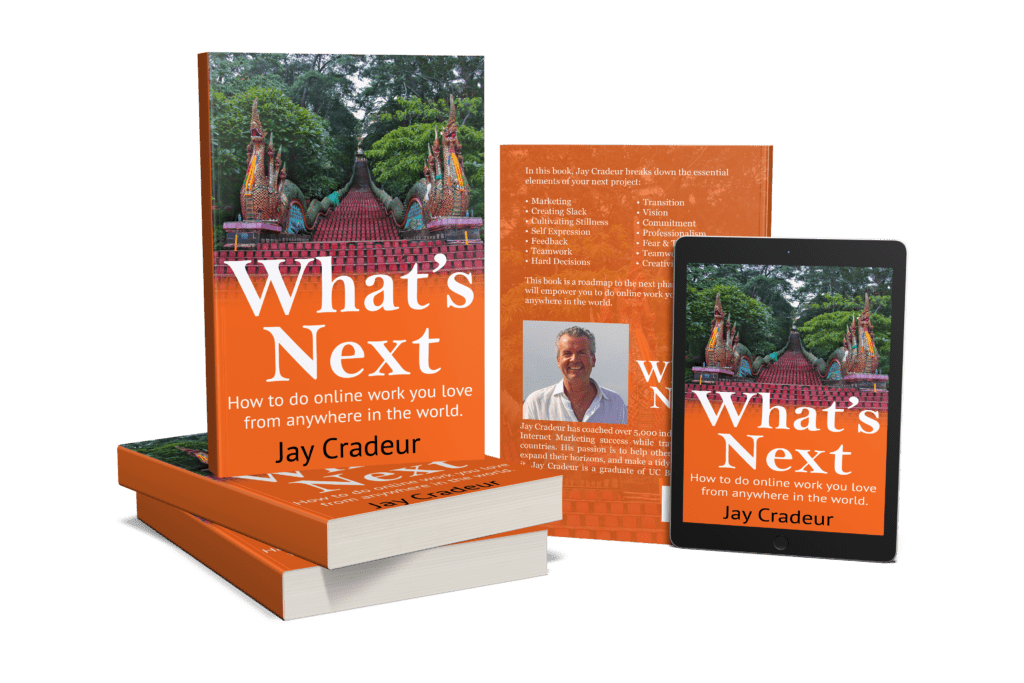 Rather, this book is a thorough presentation of the requirements for a successful online business.  The final chapter emphasizes that you can try on your own, but very few manage to do it.  The key is to have a coach and a team, assignments and deadlines.  This course gives you all that and more.
Next Steps
Our program is currently sold out until May 2018.  If you would like to be considered for the May program (we only accept 20 individuals), then put your name and contact info in the form below and we will be in contact with you once the May session is open for enrollment.  At that time, we will send you an application form for submission.
[wpforms id="6949″]