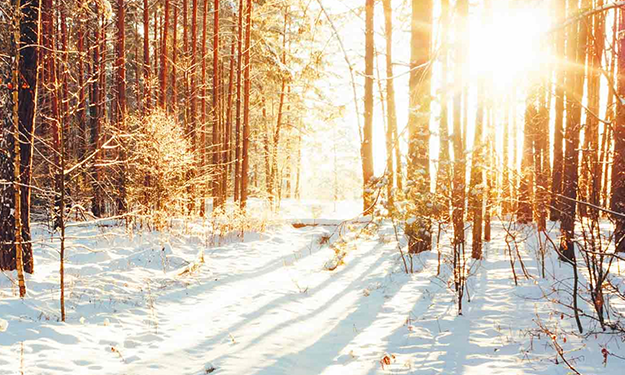 Death is the greatest catalyst for change.
Amen to that. Last weekend I felt about as close to death as I care to feel. Three months ago, I began to experience the symptoms of BPH (Benign Prostatic Hyperplasia) which is an enlargement of the prostate. When the prostate gets too large, it impedes one's ability to urinate. This is a very common ailment among men over 50. Statistics indicate half of men over 60 suffer from this condition.
FlowMax.
This is a drug you may have seen advertised on television. Now you know what it is designed to do for its customers. It is one of many drugs created for BPH sufferers. Three months ago, I noticed I was not able to urinate with ease. I needed to apply quite a bit of pressure, and then when I started to see some action, I still wasn't feeling completely emptied. The doctor here in Thailand prescribed a medication and it worked like a dream. One pill at night, and I was back to my normal "peeing like a racehorse" status. The honeymoon lasted two months.
Last Friday, I was having a very difficult time urinating. No matter how hard a grunted, strained, and patiently waited, virtually nothing came out. I don't know if you realize how painful it is to have a full bladder with no way to empty it. I went through two days of living hell. I did not sleep. It was excruciating.  I don't mind telling you that I screamed in utter despair.  I must have taken 50 mini showers to relax my muscles, so I could squeeze just enough out to relieve the pain for a few minutes. I distinctly remember thinking that death would be better than this.
On Sunday morning, I jumped into a taxi and went to the local hospital. My stomach looked like I had eaten a tight-as-a-drum basketball. I was hurting. I had taken four times the recommended dosage of my medication, and 3 Advil every few hours, so I also felt woozy and light headed.   I was really out of it in every way imaginable.  I had read that the most promising and immediate solution was a catheter flush. For those not familiar with the process, a long rubber tube is inserted into the tip of a man's penis, pushed past the prostate, into the bladder, and then the urine can freely flow out into a bag or glass jar. It sounds painful, and it was at first, but then the sensation of all that urine flowing out of me was something I will never forget. I had two lovely Thai nurses kneaded my stomach to squeeze out all the urine. They were shocked out how much had come out of the farong (westerner). I basically filled two Best Foods Mayonnaise jars. Epic.
I left the hospital and thoroughly enjoyed my walk home in the sun. The pain which I had endured for 48 hours was gone. I planned to go to another hospital on Monday morning (the next day), and see a specialist to figure out what we could do on a more permanent basis. My respite lasted six hours, and soon I was back in pain and had to dig in for another hellish night. Again, I dragged myself to the hospital in the morning, again they rushed me onto a gurney, again a Thai nurse shoved a catheter in me, and soon I was able to peacefully doze to sleep while I waited in urinary bliss for the doctor.
During this past weekend, I felt very alone.
I have no family here in Thailand. I have a few friends, but they don't rank very high on the "comforting" scale. I missed my children, and asked myself why was I still in Thailand, when my plan was always to return to the USA for a spell, and then venture out to some new distant destination, like Ecuador, or Morocco, or Spain. 65 is when I will settle down. I still have nine years of vagabonding ahead of me. Why the change in plans? As this week wore on, I have realized I need to be home, for a variety of reasons, none the least of which is to spend time with my family. America, here I come.
So you must be wondering: "Jay, how did you fix your prostate?" We haven't yet. The doctor told me to keep the catheter in me for one to two weeks.  That' right!  I have been walking around Chiang Mai with a catheter inside of me and a bag attached to my leg. It's not so bad, although I am just vain enough to wear long jeans instead of my de rigueur shorts. According to the doctor, this will give my bladder some time to heal from the extreme stretching it endured during the past weekend. I am also to drink at least two liters of water per day to clean out the plumbing. He also gave me some much stronger and more effective medicine to try. I visit the doctor tomorrow and we will see if I can urinate like the days of old. If all goes well, I will once again "pee like a racehorse!" If not, then we have to look at surgical options, which I will wholeheartedly embrace. Let's get this fixed so I may resume my catheter-less physical life of exercise and intimacy.
When the universe sends me a message, it is often spoken with great strength and gusto. I must be somewhat dense, as my messages are never subtle.  They are about a subtle as a two by four across the forehead, or in this case, a basketball in my belly!  Last weekend was such a message. Get home. Get to work. Keep writing. Keep coaching. Be the best Dad I can be. I have two more weeks here in Thailand. I am already making a mini bucket list of experiences I want to have one more time before I leave. My year in Thailand has been one of the best years of my life. Apparently I am now ready to bring the Thai magic back to my little neck of the woods in America. Tally Ho.