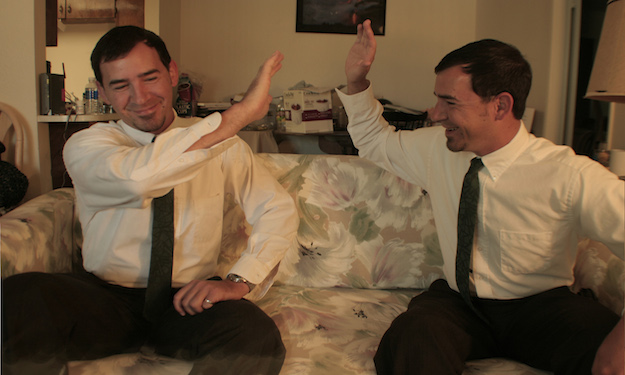 Many years ago, my good friend David, a very successful business owner, suggested I read a book with the crazy proposition that I could work four hours a week (rather than the forty I was expending) and be just as productive. The book was aptly titled "The 4 Hour Workweek." I ordered the book on Amazon, read the book, and was intrigued by many of the concepts and ideas and "hacks" presented in the book. I immediately obtained a virtual assistant from India to handle many of my daily tasks. I began to think about how often I started and stopped a specific task, while being interrupted by emails and phone calls. My efficiency increased overnight. I learned to turn off my phone during the day to avoid interruption, and allocated 30 minutes at the end of the day to return important calls. The 80/20 rule took on a whole new meaning. If you have not read the book, do yourself a favor and buy the book now and read the book (Click on the image).
While I learned a great deal about my own efficiencies, I noticed something else, something even more profound. Tim's book placed the seed of world travel in my mind and heart. For the first time, I saw world travel as a viable goal, affordable, and doable. I still remember my utter giddy joy as I read about how inexpensive it could be to travel to a city in South America. Although I had lived in England for one year, this book opened my eyes once again to the magic that lives on the road, and specifically on roads outside of the United States. What one man can do, another can do. Why not travel and see the world? Why not? The Four Hour Workweek was like a beacon in the night. It was a siren song. It was an invitation to live an amazing life. I am not being grandiose when I say that I was reborn during my initial reading of Tim's epic first book.
Next, Tim Ferriss wrote and published "The Four Hour Body." This substantial work of experimentation and research sparked my interest in foods, macros, weight loss, and muscle gain. I credit much of my 45 pound weight loss, and subsequent and ongoing self-testing I have undertaken to the fabulous material presented in "The Four Hour Body." My life will last a bit longer, and my daily experience is much simpler, healthier, and life affirming, all a result of what I read in the second book. Tim wrote a third book, "The Four Hour Chef," which I have not read. My interest in cooking is not that profound, although I understand the book is more about advanced learning techniques than how to cook a quick omelet. I will get to it.
Best of all for me now are Tim's podcasts. Tim Ferriss' well-deserved notoriety has given him access to some of the best and brightest amongst us. The podcasts are long form conversations, each one filled with powerful realizations, guidance, and seeds of greatness. I listened to Arnold Schwarzenegger and was filled with the power of possibility of what one man can do with a life. I listened to Pavel Tsatsouline (Olympic strength trainer) and transformed my time at the health club from workouts to practice. I stopped pushing myself to failure, and implemented four sets of five. Now I enjoy my time at the gym, rather than gutting it out every day.

Through the Tim Ferris Show (Click on the image), I have listened to some amazing lights in the world, people I had not heard of such as Maria Popova, Sam Harris, and Peter Diamandis. Maria writes a simply gorgeous blog called Brain Pickings that she shares with the world on a weekly basis. Sam Harris speaks and writes and debates about reality and consciousness and meditation. The greatest praise I can heap on Sam Harris is that he is Christopher Hitchens 2.0. Peter Diamandis, author of a fantastic book entitled Bold: How to Go Big, Create Wealth and Impact the World, shared the question during his podcast "Why not take your 10 year plan, and do it in the next 6 months?" That is a powerful way to see the world, and Peter has demonstrated the validity of this paradigm with his remarkable life. Each podcast of Tim Ferris is like an unopened Christmas gift. I don't know what I am going to get, but I am sure I am going to learn and grow and be filled with challenging and potent ideas.
What is possible? So often during and after many of Tim's podcasts, I have to check my ego at the door, and take a hard look at my life. My sense of accomplishment takes a beating. But in that humbling experience in which I say something like "Wow, _______________ (fill in the blank with virtually any of Tim's guests), he/she has done so much and continues to do so much. What have I done? What have I been doing? How can I do more? How can I make a similar impact on the world?" I often feel small, and in that feeling lays a desire, a passion, a deep search for who I really am, and what I really will do in the world during this lifetime. I often don't know what is possible until I see someone else doing it. Tim's podcast are like a cold bucket of water poured over my head. It's a wakeup call, a yelling in my ear of "Hey Jay, wake the fuck up!" I like it.
I seem to use the word powerful quite a bit as I write about Tim Ferriss and his body of work. Much of my bromantic feelings do come from a shared love of power. When I think of power, of course I can envision the hulking physique of an Arnold Schwarzenegger or the wealth of a billionaire investor like Peter Thiel. But in Tim's world, we can also see the power of a Sam Harris, who has cut through the bullshit of religious dogma and duality like a surgeon. Power comes in a variety of forms, and while many of Tim's guests are physical performance enthusiasts, there are a fair number of consciousness enthusiasts as well. This balanced ebb and flow of creativity and ideas keeps me engaged and insures my loyalty to all things Tim Ferriss.
"Freedom lies in being bold." Robert Frost
Let's talk about meditation. Tim often asks his guests, "What do the first 90 minutes of your day look like?" As we have discovered, nearly three quarters of Tim's guest include meditation as a vital part of their daily routine. As an avid meditator for the past 20 years, I found this knowledge of other's meditation habits to be an open invitation to join Tim's Tribe. I am amongst my own. Success shows up in balance. Light and dark, Yin and Yang. Tim's work is shattering the myth or illusion that success is exclusively about power and money. Success may just show up in a smile on your child's face. Success may be found in a profound moment of stillness when you feel connected to every thing. Success may actually be about walking away from public adoration and taking a Thoreau like walk into solitude and family life.
I have heard some people say that vision boards are shit. When used as purely a visioning tool, I would agree. But a vision board used as an anchor for sustained action is a powerful tool. Above you can see my vision board from 2012. On the left side, you can see (it's a bit dark) an image near the word Travel. This is a picture of Tim and a friend from somewhere in Vietnam. I can remember feeling, deep in my heart at the time I first viewed this image, "Why Not?" "Why can't I travel the world, see exotic destinations, meet people from different cultures, and share it all for the growth and education of myself and anyone else who cares to read or watch what I put out into the world?"
In May of this year, I traveled to Vietnam, was guided by a beautiful woman through Saigon, and met many wonderful people. The practical application of bringing a vision to reality, of prioritizing our activities, the focus on the one thing, all emerge triumphantly in Tim's work.
My greatest praise for Tim Ferriss comes in the form of my emulation of his life. I love Tim's life (at least what I see of it). Now, over 5 years into my own Tim Ferriss style life experiment, I am experiencing a path similar in many ways, while still being quite a distance from where I am going. I have used my body as an experiment, now walking the earth at 190 pounds, rather than the 235 pounds I use to carry around. Now I work online, and am not bound to any one location. I live in Thailand for the time being, and who knows where I will go next. I have recorded 3 episodes of my own podcast, called The Men's Room, and am excited to one day have Tim Ferriss himself as a guest. I created Indigo Yak, a course that will show anybody how to meditate. And I wrote my own book, Radical Freedom, which shares a variety of steps one may take on the road to spiritual freedom.
My life, now at 56, is filled with a hope for the future. I see the unprecedented exponential growth of knowledge, and feel the energy of an immense energetic movement like an 80-foot wave rumbling under my feet. I am finding my way. Aren't we all? I read books and listen to podcasts and know others are feeling the same way. Gratitude fills my heart. I have seen much of the world and know we are all the same. There is coming a time when us versus them will seem silly and obsolete. One by one, we are waking up to myths that bind us and hold us down. Tim Ferriss' work allows us to embrace powerful ideas that emancipate us.
I will conclude this homage to Tim Ferriss by sharing how much I appreciate the courage he continues to demonstrate by putting his words, images, sounds, and heart out into the world for all to experience in their own way. It is inspiring.  Tim Ferriss is, in my life, a rock star. He shares my love of performance with my dedication to spiritual growth. He is a writer, a creator, and one who brings together amazing people for the benefit of all, truly a catalyst for change. Tim Ferriss' gift to the culture cannot be over emphasized. Certainly, my life has been altered, and I trust the titanic shifts will resplendently continue. Long may Tim create! Long may he share his vision! I can't wait to see what he comes up with next."
Feature Image: flickr / Albert Krabbe