No  Limits  No Borders  No Boundaries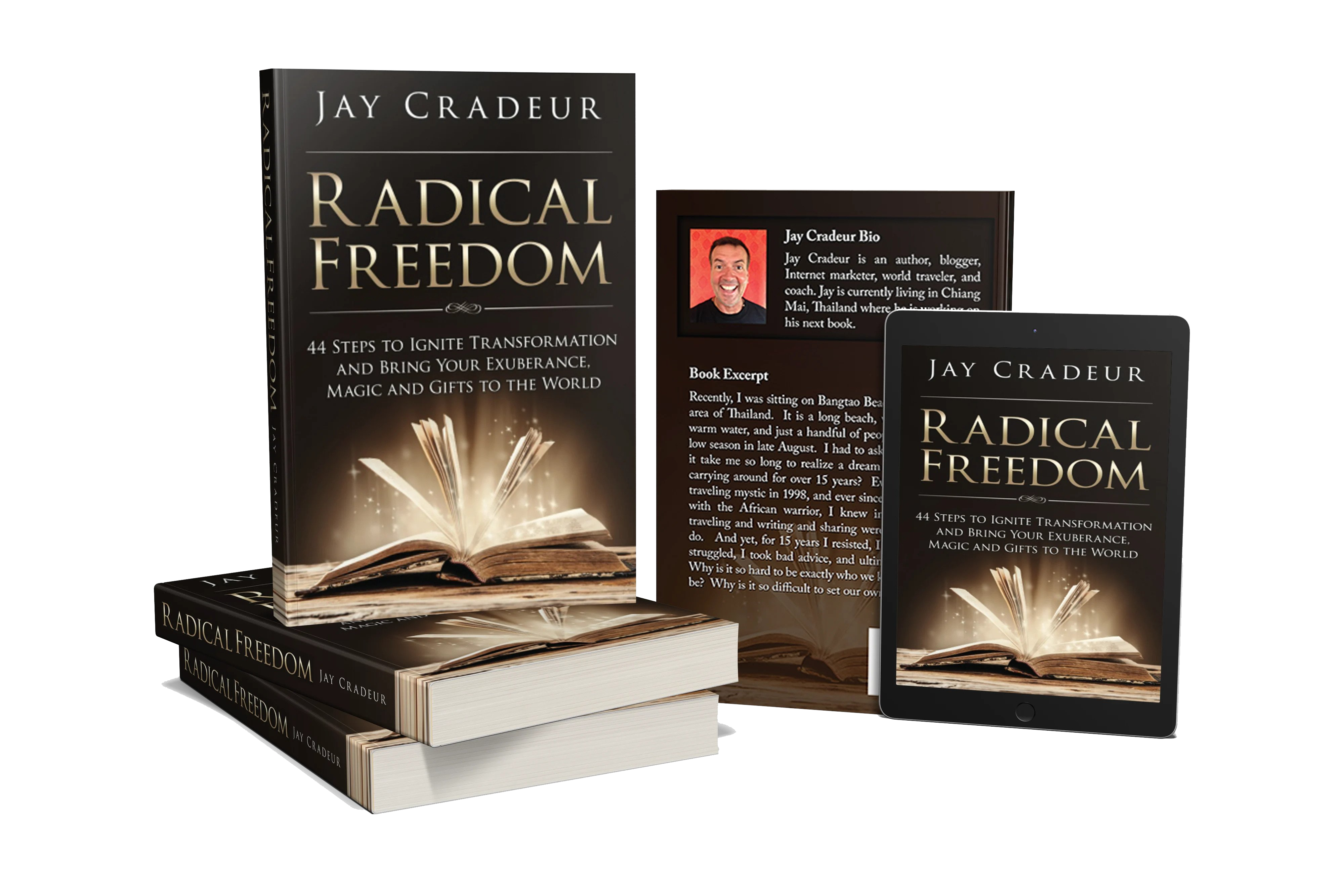 Radical Freedom: 44 Steps To Ignite Transformation And Bring Your Exuberance, Magic And Gifts To The World
This book is written for those of us who harbor a glimmer of hope for real freedom, who understand the
importance of the space between our ears, who are committed to establishing a powerful and supportive
paradigm. There is a way of being that frees us of the bonds of this earthly existence, and allows us to
experience the exuberance of a life fully lived. This book serves as a long spindly finger pointing the
direction, just beyond the horizon, where something rare and beautiful lives
No  Limits  No Borders  No Boundaries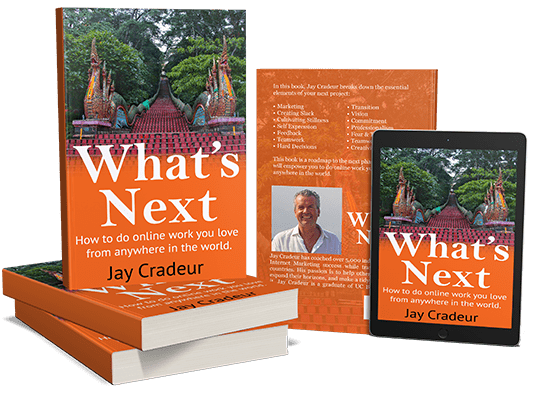 What's Next: How to do online work you love from anywhere in the world
In this book, Jay Cradeur breaks down the essential elements of your next project: Marketing, Creating
Slack, Cultivating Stillness, Self Expression, Feedback, Teamwork, Hard Decisions, Transition, Vision,
Commitment, Professionalism, Fear & Tension, and Creativity. This book is a roadmap to the next phase
in your life which will empower you to do online work you love from anywhere in the world.
No  Limits  No Borders  No Boundaries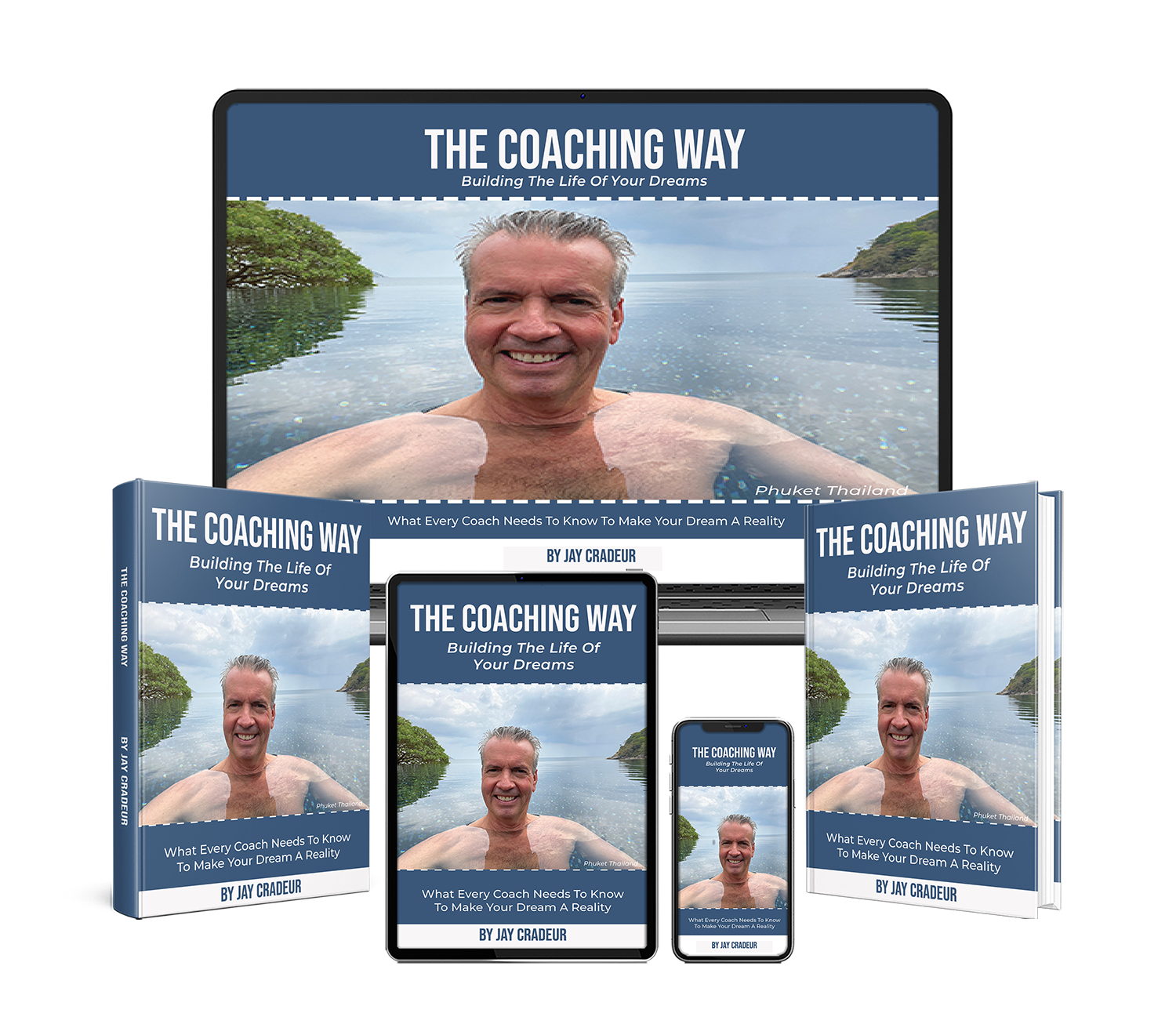 The Coaching Way: Building The Life Of Your Dreams - What Every Coach Needs To Know To Make Your Dream A Reality
Build the life of your dreams. How do people of different backgrounds, levels of experience, education, knowledge, and skill achieve unreasonable success as a Coach? The answer does not lie in your head but rather in your heart. But even then, what really matters in terms of you achieving the Coaching success your desire? In this book, Jay Cradeur addresses the topics:
• KNOWING YOUR WHY • WHY COACHES FAIL
• RAISING YOUR ENERGY • KNOW YOUR NUMBERS
• THE 25% RULE • WHEN PEOPLE BUY
• YOUR PROSPECTS PAIN • YOUR PRICES
• UNREASONABLE SUCCESS • ACHIEVING THE FLOW STATE
Hear what Nomad Jay's followers are saying…
Hi Jay, I just found your site and watched ALL of your videos TODAY!!! I'm hoping that I can get started ASAP, and it appears there's lots to learn!! Anyway, I'm interested in your course, and what I've seen of your videos so far has me impressed and itching to learn more! Thank you, Jay!
What a great post! I love the quote. We all have fear but we can triumph over it and conquer that fear. Thanks for sharing!
Good read. Thanks for these valuable reminders. That can be a very useful mnemonic method you suggest as well. I like looking at my hands like that. It's a very powerful feeling!
What great Insight and wisdom shared in this post. Facing life head on is my thing right now and I just today wrote about fear too. Keep facing life head on + sharing great posts like these Jay.